Updates:
- New phone number for Vantage College: 512-487-1368
- Nex fax number for Vantage College: 915-808-2797
- New mailing address for Vantage College: P.O. Box 30374, Austin, TX 78755
- Forms 1098T are being mailed out to student's last known address on Monday 01/30/2017
- Resources from the U.S. Deparment of Education available to affected students can be found at:
https://studentaid.ed.gov/sa/sites/default/files/vantage-college.pdf
IMPORTANT: To learn more about options to complete your training, please contact one of the following institutions:
AUSTIN

Cybertex: (512) 400-2717

Southern Careers Institute: (844) 845-4869

Austin Medical Assistant School: (512) 518-4444

The College of Healthcare Professionals: (800) 487-6728

Everest Institute: (888) 223-8556

Virginia College: (512) 371-3500

New Horizons: (512) 349-9555

EL PASO

International Business College: (915) 842-0422

Western Technical College: (915) 566-9621

Pima Medical Institute: (915) 633-1133

Brightwood College: (915) 595-1935

Vista College: (888) 684-6997

Southwest University: (915) 778-4001

New Horizons: (915) 772-2365

SAN ANTONIO

Brightwood College: (210) 308-8584

The College of Healthcare Professions: (210) 366-5500

Everest Institute: (210) 732-7800

Southern Career Institute: (210) 783-6569

Southwest School of Business and Technical Careers: (210) 921-0951
New Horizons: (210) 308-8200
---
Office of the President of Vantage College
January 19, 2017
It is with great regret that I must inform you that the Vantage College cannot continue to hold classes and will be closing as of January 19, 2017.
The U.S. Department of Education has been conducting a review of the College. No report has yet been issued in that review and consequently we have not been able to address any concerns that the Department might have. Nevertheless, despite this lack of fundamental due process, the Department just informed the College that, due to the existence of this review, the regular flow of federal student aid funds to the institution has been ended and the College has been placed on a reimbursement system, where funds will be delayed for 45 days or more. Unfortunately, the College has not been able to make alternative arrangements to cover this delay in funding.
The College is reviewing options for you to complete your academic programs at other post secondary institutions in the community, and we have identified several institutions that have comparable academic programs and may provide credit for coursework completed on a satisfactory academic basis at our school. Information on these other institutions will be published next week on our website.
The College will be making arrangements to maintain academic and financial aid records and we will provide any information that you and other institutions may request via our website. We have given notice of our closing to the U.S. Department of Education, our accrediting agency, the Council on Occupational Education, and the state licensing agency, the Texas Workforce Commission. If you wish to contact any of those agencies, contact information for those agencies appears in our catalog.
We understand that you may have questions and the Administration of the College will try to respond as promptly as possible to all questions. We suggest that you direct all questions to the email address info@vantage.edu and that you check our website periodically for updates on arrangements made with other institutions.
The process of mailing out academic transcripts for enrolled students will start next week, to the last known address on record. If your address has changed, please send a message to transcripts@vantage.edu with your updated address.
In closing, I want to again tell you how sorry I and the leadership of the College are that we have not been able to overcome our financial difficulty and keep the College open. We are very grateful for the opportunity we had to serve you and we wish you every success in the completion of your studies and the pursuit of your careers.
Vantage College
---
At Vantage College, we offer training in high-demand occupations across three fields—Healthcare, Information Technology, and Business Management. Our students receive hands-on skills training and the chance to earn national certifications. We meet regularly with the Council on Occupational Education advisory committee to make sure our programs stay relevant and up-to-date. Click on a field below to begin browsing our program options.
CAREER IN HEALTHCARE
Texas serves as the nation's healthcare powerhouse, with opportunities in the medical field growing at rapid rates. Our five medical programs prepare students for entry-level jobs across a variety of healthcare institutions.
CAREER IN TECHNOLOGY
The technology field is expanding faster than every before so don't wait to get your IT certifications! We offer four programs in this field so our students can get certified and start their new careers in just a few months!
THE VANTAGE DIFFERENCE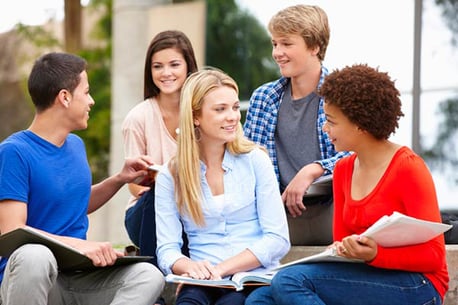 We are committed to providing:
Accredited Learning
Convenient Locations
Affordable Tuition
No Hidden Fees
Scholarship and Financial Aid Assistance
National Industry Certifications
Morning/Evening Schedules
Small Class Sizes
Hands-On Career Training
Experienced Instructors
Effective Job Placement Services
Our educational programs are based on more than just theory - you'll graduate knowing you can obtain a job, perform well, and advance in the career of your choice.
CLASSES START EVERY 2 - 3 WEEKS.
CALL US TODAY AT 1-800-778-3923!